Salt Lake City photo/video shoot
Salt Lake City photo/video shoot
Salt Lake City photo/video shoot
Salt Lake City photo/video shoot
We can meet at a location of your choice in the Salt Lake area, or at my default selected spot, the historic Memory Grove Park in downtown Salt Lake City. As we shoot I'll cite some of the cities history and how it's evolved to become a mecca for culture-seekers of all kind, worldwide! We'll capture in and around lovely Memory Grove, stopping at the War Memorial and Meditation Chapel. We can also pose with the textured trees and across the stunning bridges. We'll grab a variety of different style shots, don't worry, I'll direct and we'll have fun! I encourage guests to be themselves and enjoy the setting and experience while I set up shots for both photography and video! It'll take about an hour or so to capture and I'll shoot with two cameras. Feel free to bring different layers and looks plus let me know if you have something specific in mind, ie: proposals, engagement, friends, families, your personal brand, or just for Instagram! I do ask all guests attending book a reservation. Dogs welcome!! When we wrap I'll get your email to share your files. You'll also get to pick a song for your video to cut to. My goal is a quick turn around so you don't have to wait to share your Salt Lake City moments! Please take a chance to read my amazing reviews under my profile to learn more about me and my work. Looking forward to making moments together!
地元と体験活動を愛してやまない現地の方がご案内。

少人数で個別対応が可能です。

すべての体験は「中の人のアクセス」の観点から審査を受けます。
I'm a creative content artist and photographer traveling full-time! Having spent over 15 years in the Salt Lake City area with family during this iconic season, I'm more than versed in the charm of the city and creating lasting moments! In the last 4 years, I've honed my skills in portraits and video curation from the high desert of Joshua Tree to the Aegean Sea of Greece. In the last year, I had one of the top-rated photo experiences on Airbnb and created moments for more than 50 guests. You can see my 5-star reviews under my profile! Making my guests feel comfortable with the camera is top priority. As an artist, I spent many years in front of the lens so getting behind it, I found ease with what I wanted to see and how to direct people, mainly, to let them have fun and bring out their best. Let's make memories together!

Nikon D3300 Canon Eos M50 20 creative edits 1 min IG video
A location of your choice or, the historic Memory Grove Park near the heart of Salt Lake City which was built for the public in honor of our countries Veterans. We can capture at the iconic War Memorial and Mediation Chapel along with wintery trees, bridges, trails, and landscapes.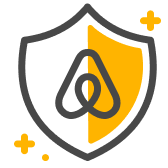 ゲストの安全
野外活動にはさまざまなリスクが伴い、体験参加中に危険な状況にさらされる可能性もございます。 安全性は自らの能力と状況(会場、天候、装備など)から判断し、ご自身の責任でご参加ください。
年齢制限なく6名まで参加できます。 Guests should be aware of exactly what is offered from the shoot and that each guest attending is asked to book a reservation
Don't worry if you're not 'camera savvy' - I've been told by my guests that I make them feel and look their best, just prepare to have fun, I'll do the rest!
Salt Lake City photo/video shoot