Treasures of Serbia's nature and history
Treasures of Serbia's nature and history
含まれるもの
食べ物, チケット, 移動・送迎, 用具
Treasures of Serbia's nature and history
Treasures of Serbia's nature and history
含まれるもの
食べ物, チケット, 移動・送迎, 用具
You will embark on a guided journey through nature, history and culture organised as road trip to several most important landmarks of Serbian nature, culture and history, led by local experts in each field. 10am: meeting at Andricev Venac and start of the first leg of our trip by a comfortable passenger van in the duration of 1h30m. 11:30 am arrival at Manasija, the largest medieval fortress and monastery in Serbia, where you will learn about Serbian medieval history and knighthood. The tour around the fortress and monastery will last 1 hour including time for optional souvenir shopping of traditionally made medieval knight clothing and accessories and/or tasting local homemade products such as rakia (serbian brandy) and delicacies unique to this area. 12:30 pm departure towards Krupajsko vrelo. the drive will take 30 minutes. 13:00 arrival at Krupajsko vrelo, the mystical spring of milky blue Krupaja river, seen on the cover photo. You'll hear about numerous tales of the magical creatures and powers of this spring, as well a hidden treasures in the network of underground channels. Here you can taste the local craft Krupajsko beer made with water from the spring and try the trout from its depths 13:50 a 20 minute ride to Lisine, a beautiful sustainable ethno village at the base of Veliki Buk, one of the tallest waterfalls in Serbia TBC Read on in "where we'll be" section

Carefully selected local products that have a cult status among serbian famous roadtrip snacks

Admission tickets to all locations and guided tours provided

Passenger van transport with a wi-fi hotspot between every location on the tour.

I'll take photos of the group and individuals at your request and share them during the trip.
Cont: At Buk waterfall you can see the ancient mill still operating, buy unique home made fruit "slatko" in jars, taste liquers from more than 20 different fruits and learn about sustainability of the traditional village where we will make a lunch break at the creek. Last stop of our journey (15:30) will be a guided tour in English through Resava cave, the largest and most decorated cave in Serbia, conducted by a renowned national speleologist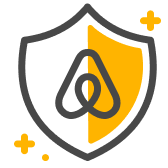 ゲストの安全
野外活動にはさまざまなリスクが伴い、体験参加中に危険な状況にさらされる可能性もございます。 安全性は自らの能力と状況(会場、天候、装備など)から判断し、ご自身の責任でご参加ください。
During this daytrip we will make lunch and snack breaks at restaurants, however visiting these are optional and you are welcome to bring your own snacks and lunch, although there will be plenty of opportunity to taste local food in locations we will visit.
地元と体験活動を愛してやまない現地の方がご案内。

少人数で個別対応が可能です。

すべての体験は「中の人のアクセス」の観点から審査を受けます。
Treasures of Serbia's nature and history
新着の体験