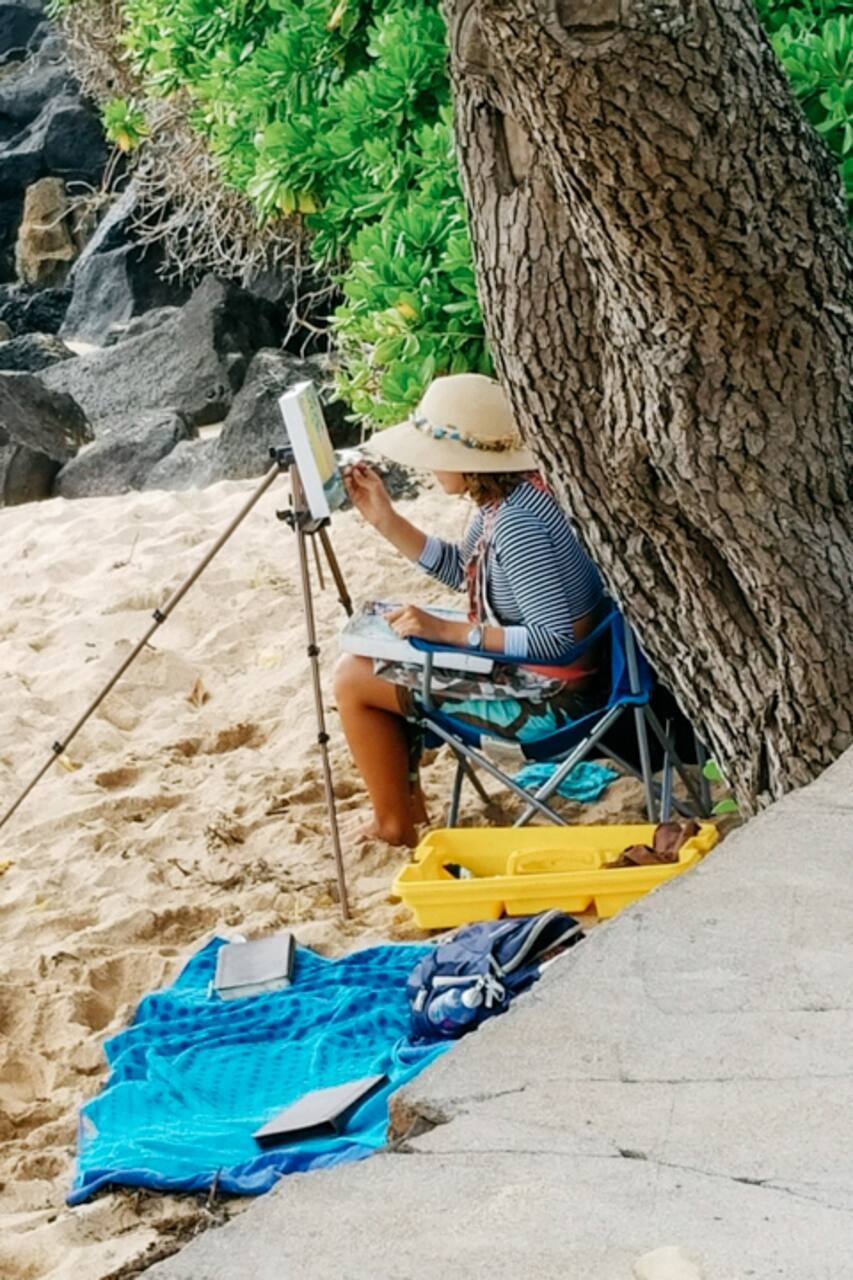 1-on-1 Painting Lesson with a Local
1-on-1 Painting Lesson with a Local
Raised on the tropical island of Kauai, I paint the beauty of the mountains, ocean, and palms. I am heavily involved in the local community and have taught a variety of age groups. I have a BA in visual art and 10 years of professional gallery experience. Surrounded by color, I paint the joy I feel. In a playful and whimsical style, I express the dancing palms and the ocean's Aloha.
Bring your adventurous spirit and your creative mind as we set out to capture the color, movement, and unique texture of a tropical Kauai seascape. Using oil paint and a pallet knife, I will guide you through a two hour one-on-one painting lesson where the secrets of my painting technique and artistic process will be shared and discovered. All art supplies, a comfy chair, and snacks will be…
Equipment
Art Supplies You'll have all the tools you'll need to paint a masterpiece!
Clothes that can get a little messy