Ski technique & confidence refresher
Ski technique & confidence refresher
Ski technique & confidence refresher
Ski technique & confidence refresher
If you've already done some skiing but not for a while or you would just like a refresher to top up your technique and get your confidence back at the start of your week then this is the experience for you! Greg will start by getting to know the group, finding out your level and whether there is anything in particular you would like to focus on, whether technical or mental/confidence-related. You will then start on the gentlest slopes, progressing to more challenging slopes during the course of the session, working out any challenges to overcome on the way. The objective of the session is that by the end of it you feel confident an able to explore the amazing ski area for the rest of your trip. Why not combine the morning's refresher session with the afternoon session exploring the amazing Val d'Isere-Tignes ski area to start your trip on a real high! You'll meet some like-minded skiers of a similar ability level and who knows- perhaps you'll make friends for life (or maybe just the week!)
Greg is a fully-qualified ski instructor based in Val d'Isere / Tignes for over 15 years. His encouraging and patient approach helps skiers of all levels improve their technique and build their confidence. He is passionate about passing on his knowledge, both of skiing and of the magical Val d'Isere-Tignes ski area that he is lucky to call home. Greg speaks fluent French, English and conversational Russian and is equally at home teaching children, teens or adults of any age. Your booking and communications will be handled by Matt and the team at SkiBro, a platform that brings together the best local independent ski instructors, mountain guides and ski schools in resorts all across the Alps. Please feel free to get in touch if you have any queries about any of our experiences and we'd love to help!
The exact itinerary will depend on weather and snow conditions and the group's experience level and objectives. A typical session will begin in the dedicated beginner areas either at the bottom or top of Solaise, before moving over to the green and blue slopes above La Daille - a true paradise for confidence-building full of wide open and gentle slopes. Thereafter the ski area will be your oyster and Greg will find the best-suited slopes for you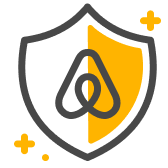 ゲストの安全
野外活動にはさまざまなリスクが伴い、体験参加中に危険な状況にさらされる可能性もございます。 安全性は自らの能力と状況(会場、天候、装備など)から判断し、ご自身の責任でご参加ください。
12歳以上の方9名まで参加できます。 A Val d'Isere ski pass is required, a Val d'Isere-Tignes pass is not mandatory but please let Greg know which you have when you arrive to enable him to prepare the itinerary. Please give us as much information as you can regarding…
This experience is not suitable for complete beginners. Some prior experience skiing is necessary - ideally you'll have experience skiing on green and blue slopes. If you're in any doubt about your level please do send us and message and we'll be delighted to help and advise you!
地元と体験活動を愛してやまない現地の方がご案内。

少人数で個別対応が可能です。

すべての体験は「中の人のアクセス」の観点から審査を受けます。
Ski technique & confidence refresher