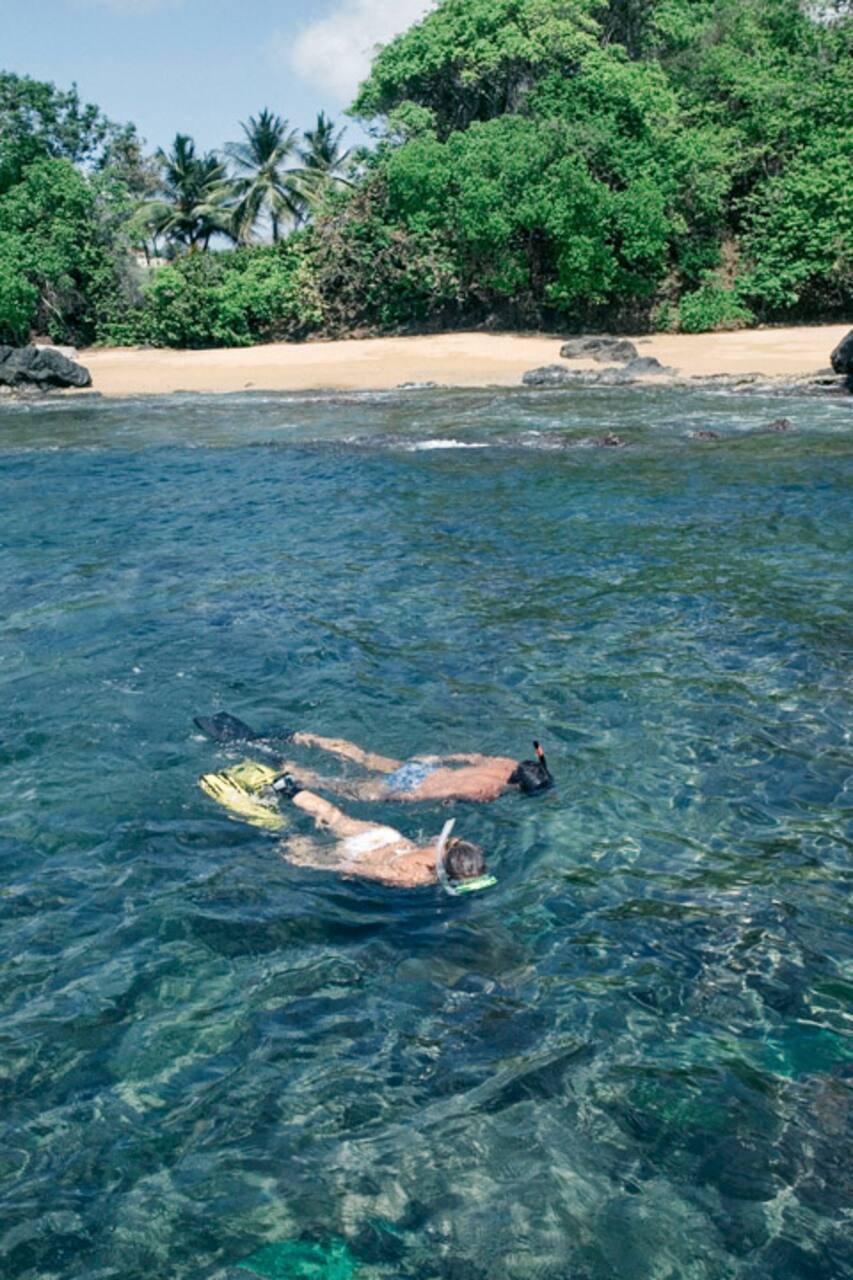 Snorkel the coast with dive instructor
Snorkel the coast with dive instructor
Born and raised in Playas del Coco, I have had the privilege to enjoy these waters since childhood. I often dreamed of becoming an astronaut, but with this out of reach, I appropriately became a scuba instructor. After having the opportunity to work in Cocos Island and with some great companies in Costa Rica, I started my own venture. It is my pleasure to share with you the beauty of our oceans.
We will hop on board my boat and go over a safety briefing before we set out to discover the coast. On the way to our snorkel site, we are likely to come across dolphins, turtles, rays, and season depending, even some whales. Once we find a perfect location, I will guide you through the waters and point out many species of fish and beautiful sea creatures. It's an amazing time for beginners and…
PLEASE NOTE: Our rate is a flat rate and includes up to five guests. This is a private tour. We are happy to pick you up at nearby beaches/resorts. Please inquire for diving or larger groups
Sunscreen (biodegradable if possible)
We will snorkel and relax at a beautiful secluded beach in the Gulf of Papagayo. To ensure a great experience, the exact site and beach can vary depending on water conditions, visibility, and ability of the group. I prefer to show guests less frequently visited spots and my personal favorites.
参加にはご本人確認(自撮り+身分証の顔写真との照合)が必要です。確認は1回で済みます。
酒類を伴う体験です。酒類は法定飲酒年齢以上の成人ゲストにのみ提供されます。
PLEASE NOTE: Our rate is a flat rate and includes up to five guests. This is a private tour. We are happy to pick you up at nearby beaches/resorts. Please inquire for diving or larger groups
自然
Snorkel the coast with dive instructor
新着の体験