Sled, snowshoe, igloo fondue in Chamonix
Sled, snowshoe, igloo fondue in Chamonix
Sled, snowshoe, igloo fondue in Chamonix
Sled, snowshoe, igloo fondue in Chamonix
Discover the wintry Alpine wonderland of Chamonix through a bundle of exciting activities. The heavyweight ski resort lies at the epicenter of European mountain adventures, and lies in the company of the iconic peaks of Aiguille du Midi and Mont Blanc. When winter arrives it brings flurries of fresh snow, thickly blanketing the mountains in dreamy powder. This trip is neatly created to combine sledding and snowshoeing with a delicious igloo fondue experience. The outdoor sports don't require any previous experience, and is suitable for the whole family. Snowshoeing provides a fresh approach to exploring the snow-filled areas that are out of bounds for novice skiers. Sledding injects some fun-fuelled adrenaline into speeding down the slopes. And eating fondue in an Alpine igloo is simply special. We will begin the trip by going sledding on a 3-kilometer-long track that winds and twists down the mountain. Afterwards, we'll leave our sleds and slip into our snowshoes, trekking through stunning snowy forests, walking across open powder fields. You'll make your own tracks through the deep snow. We will eventually reach a curious igloo sat among the frosty slopes. Cozy, warm and lit with candles, we will relax and enjoy the delicious creamy fondue cheese in unique surroundings. If you are in a group of 3 or more then contact me to hear about an interesting discount.
Snowshoe, sled and eat your way to discover the premium heights of the French Alps . Join Gauthier and the UIMLA certified mountain leaders Anja and Raphy. The duo specializes in long-distance trekking among the best spots of the Alps. The pair love to get creative and customize intriguing trips for unique adventures in the great outdoors. And with their combined expertise, extensive knowledge and great experience, Anja and Raphy are able to offer memorable mountain experiences. Gauthier will be your prime point of contact during the whole booking process, and will help answer any questions or uncertainties that you may have.
Chamonix, a top-class ski resort located in the French Alps, resting close to the iconic peaks of Aiguille du Midi and Mont Blanc.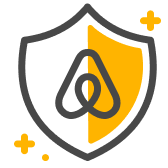 ゲストの安全
野外活動にはさまざまなリスクが伴い、体験参加中に危険な状況にさらされる可能性もございます。 安全性は自らの能力と状況(会場、天候、装備など)から判断し、ご自身の責任でご参加ください。
地元と体験活動を愛してやまない現地の方がご案内。

少人数で個別対応が可能です。

すべての体験は「中の人のアクセス」の観点から審査を受けます。
Sled, snowshoe, igloo fondue in Chamonix
新着の体験