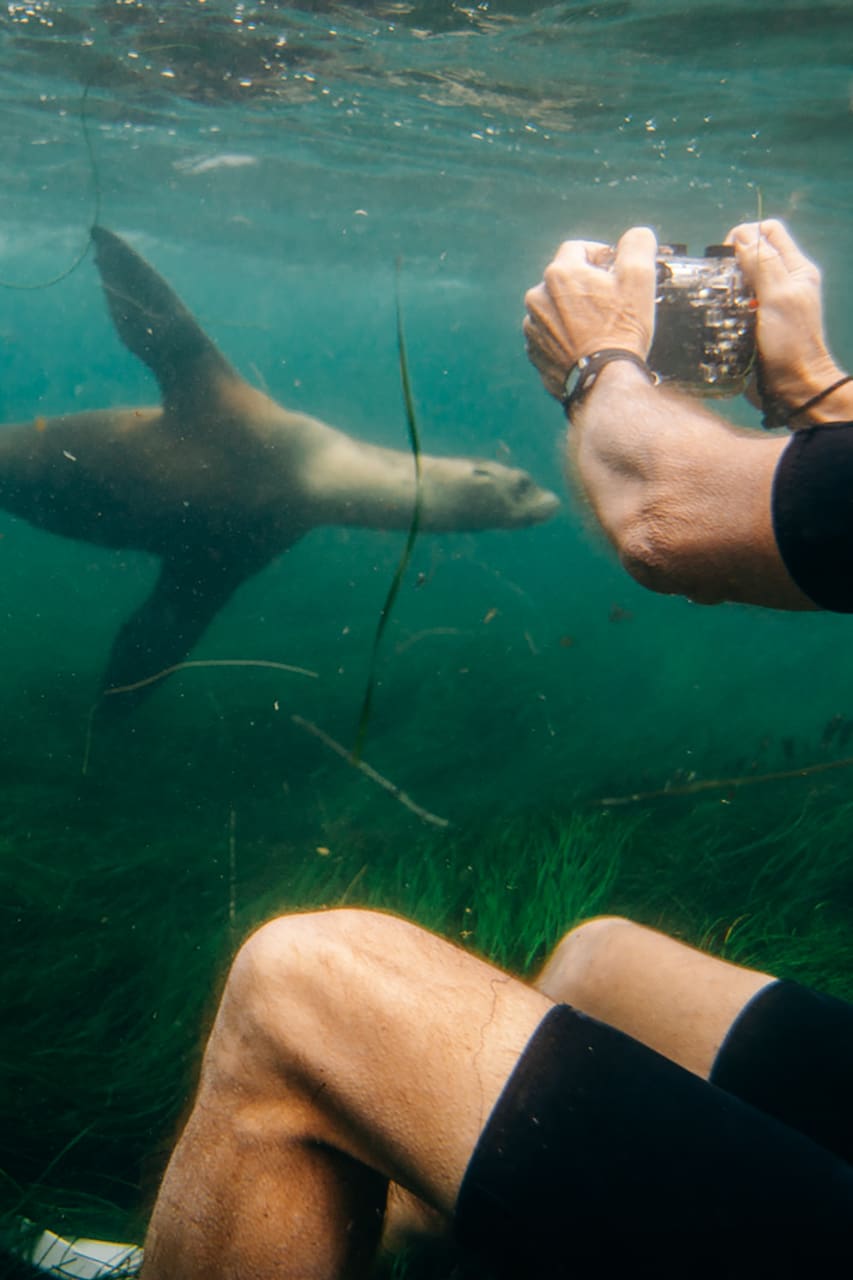 大体いつも満席!予約のとれない人気体験です。
I am a San Diego native, yogi & marine science nerd. I have led countless kayaking, snorkeling & diving adventures all around San Diego. If I'm not in the ocean surfing, diving or snorkeling I'm near it weather it be exploring hidden sea caves, seeking tide pools, lobster hoop netting or educating myself all about it. I love sharing unique experiences with those who have similar adventurous souls…
La Jolla is one of the most popular & breath taking beaches in San Diego. Noted by a series of caves created by the Pacific Ocean, where we can observe seals, sea lions, turtles, leopard sharks & an abundance of fish. Sharks, turtles, water visibility & conditions vary each day. Mother Ocean can be VERY unpredictable. Sea lions AKA " the dogs of the sea" are behaviorally pretty social & may…
I also have my guest room listed if you need a place to stay. Please check the below link for rates and availability - https://www.airbnb.com/rooms/8336899?s=51
Equipment
Snorkel gear Mask, snorkel & fins. ONLY 4 EXTRA SETS, FIRST COME FIRST SERVED. DEPENDING on your shoe & face size. Wetsuits NOT included.
Snorkeling gear - mask, snorkel, fins. I have 4 extra sets DEPENDING on your size
Wetsuit - Current water temp is about 70-75
Waterproof camera (optional)
EVERYTHING WILL BE LEFT ON THE BEACH OR ON YOU WHILE SWIMMING. NO LOCKERS AT THE BEACH.