Hidden Lava Cave & Volcano Crater walk
Hidden Lava Cave & Volcano Crater walk
Hidden Lava Cave & Volcano Crater walk
Hidden Lava Cave & Volcano Crater walk
A unique Volcano crater you can walk from inside and then Volcano lava made cave that is hidden and barely know to the public. We will meet at the meeting point and then drive cars to both locations. First will be a colourful volcano crater - a unique opportunity to be able to walk inside the volcano crater and see the origins from where the lava has flown and in this case - lava tunnel caves were formed. Then we will drive with our cars to the cave that is in the nearby lava field and explore an under earth volcano lava cave - the structure, surface and different lava that one was flowing there. We will climb down into it and explore an amazing cave made by passing volcano lava. The cave is ~20m under the earth surface and the walk it approx. 400 meters. The cave ceiling is ~5m high and in mostly at least 10m wide. For the cave, you will need basic hiking experience as we will go around and over some big rocks/boulders along the pathway and must be not afraid of closed spaces and dark (there is no light in the caves, just our flashlights). The cave surface is mostly hardened lava and in some parts a bit sandy and rocky, but not more different from a gravel pathway.
地元と体験活動を愛してやまない現地の方がご案内。

少人数で個別対応が可能です。

すべての体験は「中の人のアクセス」の観点から審査を受けます。
I am very passionate about exploring the island through beautiful and unique natural landscapes, beaches, volcanos and always with full respect to the environment. Exploring the island and always finding new and new caves is one of my passions. That is the reason for this experience - to share that with you as well. This is a very unique and quite hidden lava formed cave, I love to come here and explore it in peace, therefore I created this experience so you have an option to do the same.

If needed - Pickup & return transfer can be arranged separately - please inquire about availability and cost.

A flashlight
A colourful volcano crater - we will need to walk to it on a gravel path, walk inside the crater and afterwards walk back to our cars. After driving our cars to the nearby cave, we will climb down a few meters into the cave and then explore it by walking all the way to another end. The cave surface is flat and solid lava, in some parts a bit rocky, but not more different from a rocky gravel pathway.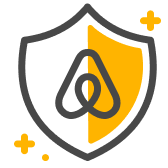 ゲストの安全
野外活動にはさまざまなリスクが伴い、体験参加中に危険な状況にさらされる可能性もございます。 安全性は自らの能力と状況(会場、天候、装備など)から判断し、ご自身の責任でご参加ください。
- You are responsible for your health & risk - if you feel that you can't go further - you must say so and we will stop the exploration and go back.
Hidden Lava Cave & Volcano Crater walk