High up in the Tarentaise Valley in the heart of the French Alps is the lofty ski resort of Tignes. With its skiable area topping 3,456 meters above sea level, the resort is the highest skiable area in Europe. Tignes boasts long runs that last a lifetime, snow-sure conditions due to its lofty attitude, and impressive frosty landscapes populated with rugged peaks. Its huge 300 kilometers of terrain is shared with the neighboring resort of Val d'Isere. This trip is designed for skiers who have already mastered the groomed runs and are seeking fresher challenges among the wilder, off-piste slopes. The best way to delve into this new terrain is with a certified instructor, who is trained in the risks involved, and who can keep you in safe hands. Fast and efficient lifts will soon get us to the heady heights of Tignes. From there we will drop down into a bowl filled with fantastic untouched powder. This is followed by some speedy verticals and tight turns. Around noon I'll lead you to a cool and quiet spot that is perfect for a group picnic. We'll unbind and relax, taking in the picturesque scenery that surrounds us. If you are in a group of 3 or more then contact me to hear about an interesting discount.
Discover the high life on the off-piste delights of Tignes, the highest skiable area in Europe. Join Gauthier and Caroline, a certified mountain guide who was born and raised in the Alpine mountains, and immersed in their rugged culture. Her never-ending passion drove for to become a professional guide, and loves to share her expertise with fellow adventurers. What you get from Caroline is that her way of life is dedicated to the mountains, which have become her great wintry backyard, where she can show you secret spots and hidden gems scattered across the Alps. Gauthier will be your main point of contact during your whole booking process.
Tignes, a ski resort high up in the Tarentaise Valley in the heart of the French Alps. It is considered the highest skiable resort in Europe.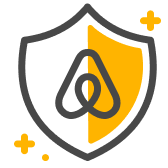 ゲストの安全
野外活動にはさまざまなリスクが伴い、体験参加中に危険な状況にさらされる可能性もございます。 安全性は自らの能力と状況(会場、天候、装備など)から判断し、ご自身の責任でご参加ください。
10歳以上の方6名まで参加できます。 Guests need to be competent skiers who can easily handle groomed runs.
If you need to rent equipment then you can check out a number of rentals including Intersport Tignes Le Lac, which is located on Quartier, 73320 Tignes Le Lac. And remember to buy your lift pass that covers the area.
地元と体験活動を愛してやまない現地の方がご案内。

少人数で個別対応が可能です。

すべての体験は「中の人のアクセス」の観点から審査を受けます。
Vast off-piste skiing in Tignes
新着の体験