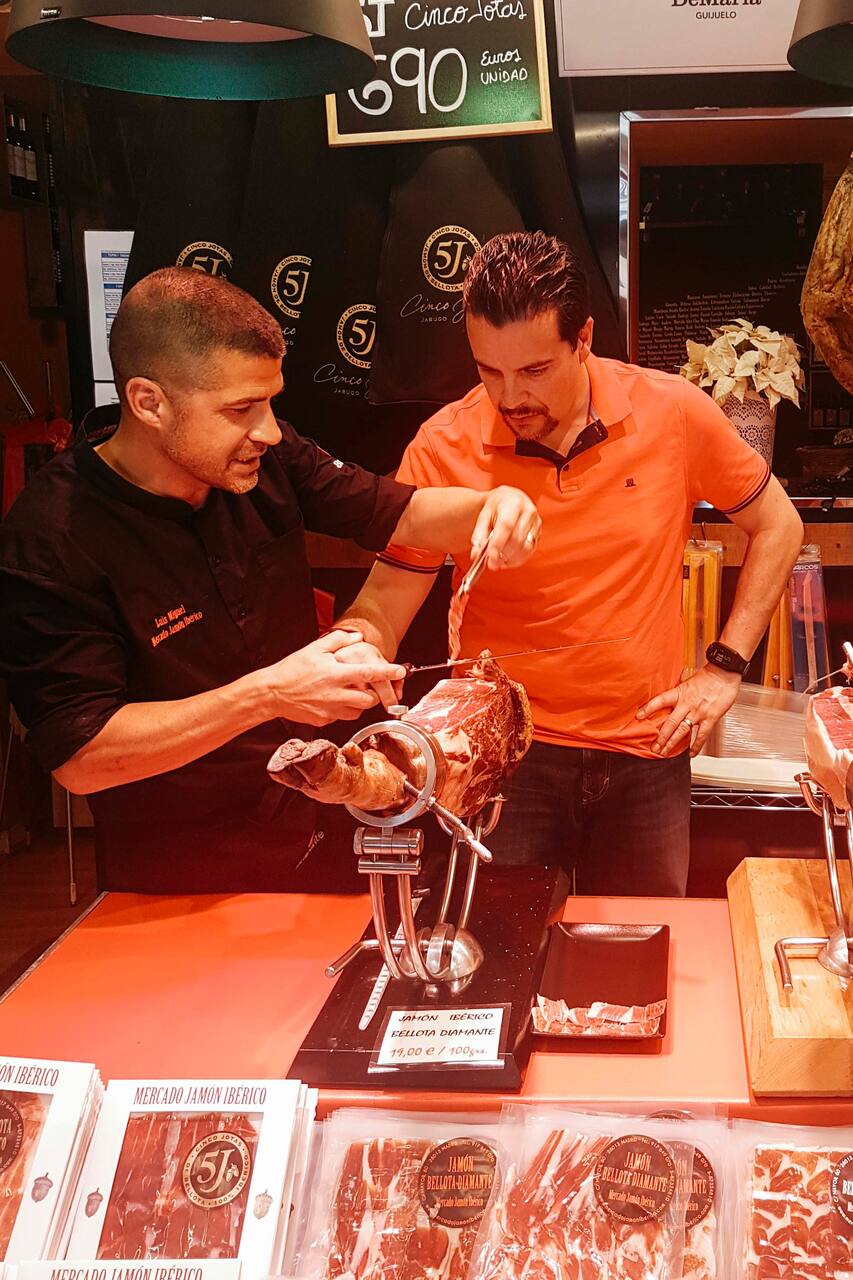 楽しくて、美味しくて、ためになる、イベリコハムとワイン体験
楽しくて、美味しくて、ためになる、イベリコハムとワイン体験

大体いつも満席!予約のとれない人気体験です。
My passion has always been cooking, food, and wine: a vocational foodie. I thank my family who transmitted me this passion since my childhood. Now I transmit this knowledge to my two daughters and nephews. After earning a professional Chef diploma, I decided to share this knowledge with any foodie interested in Spanish food & wines by founding Madrid Tapas Trip in 2015.
You´ll be introduced to the world behind the Iberian Ham, its different grades of quality, its cold cuts, the Spanish Wines & Cheeses, and in Madrid, learn about its most famous dish: The Madrilian Stew ( El cocido madrileño )
Come hungry and ready to learn.
Food
Tapas 2 types of Iberian Ham - 3 Cuts: Loin, Salami, Chorizo - 4 Cheeses & The Madrilian Stew: Broth, veggies, meats and croquette.
Drinks
Spanish Wines-DOC awarded 3 Wines from different regions (DOC) and Sangria. - Beer and Non-alcoholic drinks upon request.