含まれるもの
食べ物, ドリンク, チケット, 移動・送迎, 用具
含まれるもの
食べ物, ドリンク, チケット, 移動・送迎, 用具
We will pick you up from your Airbnb, hotel, or residence. Our first stop will be the Twin Falls trailhead. This moderate hike is roughly 2.5-3 miles round trip. Adventure with us through a lush forest with dripping moss alongside a rocky riverbed. Halfway through the trail, there is a rest area with benches with a distant view of the falls where we can stop and enjoy snacks. The terminal portion consists of 2 waterfalls, a gushing upper waterfall flowing into a streaming horsetail waterfall. Following the hike, we will drive 25min to Gold Creek Pond, a 1 mile loop. During the winter, we will strap on some snowshoes and float along the powder to an opening with sweeping snowcap Mtn Views. Lastly, we will drive back west to the famous 270ft Snoqualmie Falls. Here you will be able to view the raging falls from the observation deck, and hunt for souvenirs at the gift shop. No need to worry about finding directions without cell service, having the proper parking/trail passes, or finding someone to take your group photo ... we have you covered! We hike rain or shine and can provide ponchos if needed. Please wear sturdy footwear and appropriate clothing (layers!). If you're looking for a private and personalized PNW experience, book with us today! *Pick up location must be within a 5 mile radius of the Space Needle, otherwise you'll need to meet us at a prespecified location.
My husband and I are avid adventurists, having tackled over 120 trails here in the Pacific Northwest over the last two years. We love adventures of all kinds, from lush forests, to raging waterfalls, glowing alpine lakes, and towering mountains. I work for the Mountains to Sound Greenway Trust, a non-profit focused on conservation and promoting access to the outdoors. My husband is a Physician Assistant in Cardiology, with advanced CPR/life support. We thoroughly enjoy hiking, backpacking, kayaking, and snowshoeing, and want to share our passion for nature with visitors and locals who are looking to explore the vibrant and breathtaking scenery of Washington. Our goal is to provide you with a safe, fun, stress-free experience that you're sure to remember! All experiences will be hosted by my husband, Shane, and/or myself.

Jerky, trail mix, dried fruit

Please bring water, but we will have extra on hand as well

We will provide all necessary parking/hiking passes

We will provide transportation throughout the excursion in our AWD Honda HR-V

We will provide snowshoes and hiking poles during winter. We carry bear spray, as well as a first-aid kit and safety pack in…
Issaquah Coffee Company - local coffee shop for coffee and a light breakfast Twin Falls Trail - lush forest with drooping moss alongside a rocky riverbed culminating in 2 incredible waterfalls viewable from a dividing bridge and overlook Gold Greek Pond - snowshoe around a beautiful pond with surrounding snow-covered mountain views Lunch at North Bend Bakery Snoqualmie Falls Lodge and Viewing Area - observation deck, gift shop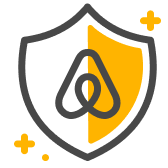 ゲストの安全
野外活動にはさまざまなリスクが伴い、体験参加中に危険な状況にさらされる可能性もございます。 安全性は自らの能力と状況(会場、天候、装備など)から判断し、ご自身の責任でご参加ください。
15歳以上の方4名まで参加できます。 We can cater to a wide range of fitness levels and time frames. We will work with you to choose an appropriate hiking distance/elevation gain, but still with breathtaking views!
We look forward to hosting you for a fun day out in nature! We will ensure you are safe and comfortable while making great memories. Now is a wonderful time for hiking in the PNW, with the stunning fall colors and emergence of golden western larch trees!
地元と体験活動を愛してやまない現地の方がご案内。

少人数で個別対応が可能です。

すべての体験は「中の人のアクセス」の観点から審査を受けます。