Discover passion for surfing with us
Discover passion for surfing with us
Discover passion for surfing with us
Discover passion for surfing with us
The surf course takes place at Playa de Famara, a 6-kilometre long white sandy beach which receives quality waves all year-round. The course runs 10.00 to 15.00. The description below shows how a day with Lanzasurf will look like: At 10.00 you will be asked to be at Lanzasurf School. We want to make the most of our surfing lessons so at 10.30 we want to start in the water! We guarantee that 4 hours 30 min per day of theoretical and practical teaching with a qualified instructor in turquoise waters will take your surfing to the next level. The surf instructor will be in the water with you pointing the best waves, helping you catch them, and giving feedback to help you improve your surfing technique. The surf lesson is mostly practical but you will also have theoretical exercises where you will get to understand better the waves, the environment and the ocean. The lessons are divided in two. In between we´ll provide a snack consisting of nuts, fruit and cereal bars. It will give you the wright energy to continue making the most of your surfing day! After the lesson, you might want to enjoy the sunny weather at the beach, visit some touristic places or join us for our yoga lessons. So you can't forget to bring your flip flops and bikini! Lanzarote is considered to be one of the best surf spots and its know also as Hawaii´s Europe.
地元と体験活動を愛してやまない現地の方がご案内。

少人数で個別対応が可能です。

すべての体験は「中の人のアクセス」の観点から審査を受けます。
Evandro started surfing at the age of 6 in his hometown of Vila Caiçara, Sao Paulo, Brazil. He has been competing since the age of 11 in regional, national and international surf contests. He is a qualified Surf and has been teaching for the last 12 years. He is also a qualified Surf Judge. Evandro moved to the Canary Islands in 2004 and worked for several surf schools before setting up his own. He is Lanzasurf's Founder and Chief Surf Instructor. He has developed a teaching system that is adaptable to all student types & levels. If you learn fast, he will speed things up; if you don't want to rush, he will take it slow. Either way, he will always teach with passion and use all his experience to ensure your time with us is productive, fun and unforgettable.

Snack on the Beach is provided; fruits, nuts, energy bar.


We provide you with all the equipment and also we take pictures of you while you surf!
Famara Beach is the place to be for numerous surfers from all over the globe living together in a laid back atmosphere. Also, Lanzarote is considered to be one of the best surf spots and its know also as Hawaii´s Europe.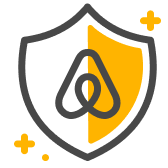 ゲストの安全
野外活動にはさまざまなリスクが伴い、体験参加中に危険な状況にさらされる可能性もございます。 安全性は自らの能力と状況(会場、天候、装備など)から判断し、ご自身の責任でご参加ください。
6歳以上の方8名まで参加できます。 Kids under 10y.o need to have an adult (parent or tutor) assisting them in the water if they wish to join the group lessons. We will give a free wetsuit to the adult and instructor will give indications on how to move easily in the…
Discover passion for surfing with us