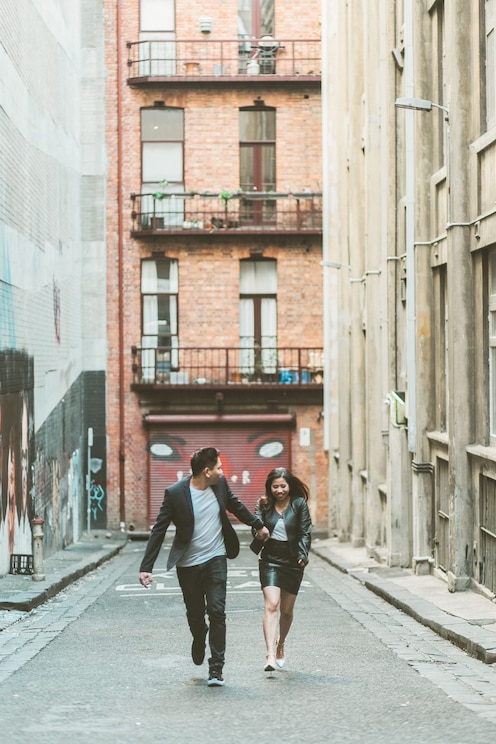 We'll hit the streets of Melbourne, going around our favourite laneways and landmarks in the CBD. We will be sharing stories and local experiences, while we capture your moments through our cameras. Afterwards, we will visit a coffee shop where you can have your well-deserved long black or flat white. Cheers!
含まれるもの
Equipment, Drinks, Tickets

Coffee or Water

15 images by email Pictures will be sent within 5 working days. Basic retouching is included.

15 images by email Pictures will be sent within 5 working days. Only basic retouching is included.
We are a young couple who are passionate about photography. Specialising in lifestyle and portraits photography, we are husband and wife team of 'Raze Razon Lifestyle Photography'. Hopefully we can share with you the amazing sights and sounds of the most liveable city in the world (7 years in a row now!) -- Melbourne.
We'll meet at Flinder's stn. and go through a customised itinerary (depends on the best light for taking photos) consists of laneways (Hosier and more) and landmarks. We will then have coffee around Degraves St, where you can have some refreshments and feel the local vibe. The experience involves walking around the city. If the weather makes the experience unsafe to continue, we may consider cancelling it.
酒類を伴う体験です。酒類は法定飲酒年齢以上の成人ゲストにのみ提供されます。
Be yourself,bring a smile, and your best mood. Since we're going to walk around 2 kms, please wear comfy shoes and bring minimum belongings. Be there 5mins before as we'll start exactly as scheduled.