We offer the Ultimate Adventure on our Glass Bottom LED illuminated Kayak Night Tours! In fact no one else offers this experience anywhere in the world with how we feed the fish and the extremely powerful self developed underwater light system that we use! At our main tour site, we'll first visit a bird sanctuary mangrove island with several species of seabirds that make it their home. Sometimes they'll fly from the island and come so close, you can feel the air from their wings as they pass by you! We'll then paddle down protected waterways & see amazing underwater views along with feeding fish on our Eco tours which is fun for everyone! There's times when the fish get so close we actually pet or scratch their heads! Depending on the season, you may also see Crabs, Stingrays, Shrimp, Conch, Manta Rays, Dolphins and other sea-life as we illuminate the waters around us on our clear bottom kayaks. With literally nothing to do at night in the Water Sports Industry, our Glass Bottom Kayak LED illuminated Night Tours are perfect for families, groups, friends, or an unforgettable date night under the stars. Our tour locations are phenomenal as they have an abundance of grass flats, sand bars, oyster beds, rocks and sea-life to view with our custom underwater LED lights. Our Tour site is calm & protected from rough water so if you've never kayaked, it's no big deal it's very safe!
I've lived in Florida and have been involved in watersports and fishing for over 25 years. I've lived in the Clearwater and St. Petersburg area for over 12 years and have paddled the waterways with my children & friends to Islands, secluded beaches, sandbars, grassflats, mangrove tunnels and shorelines. I've owned a wholesale Seafood company and opened the first Seafood Store in St. Pete Beach called Key West Shrimp Company. I sold my seafood business realizing that the oceans seafood resources have been depleting at an alarming rate. After selling my seafood company I've been very proactive offering Glass Bottom LED lighted Kayak Tours educating the public about how our bay ecosystems work and the fish and other species that live there. We'll even directly nourish the underwater Eco system by feeding Baby Fish and Minnows on our Tours.

We provide bottled water for all of our tours. You're more than welcome to bring snacks and other beverages if you wish.

Along with your Kayak we will provide you with a paddle and a US Coast Guard certified life jacket with a whistle to our…
We have 4 tour locations so there's something to see at each site. Our number one Tour Sites are in St. Pete Beach. We'll take a short kayak paddle & discover sand bars, shoals, oyster beds & rock formations. We'll feed fish & see beautiful waterfront homes and see some awesome architectural structures. You'll see secluded mangrove islands with beautiful views of the bay or Gulf. This is an amazing and rare experience under the moon and stars!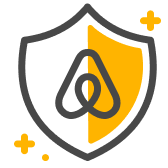 ゲストの安全
野外活動にはさまざまなリスクが伴い、体験参加中に危険な状況にさらされる可能性もございます。 安全性は自らの能力と状況(会場、天候、装備など)から判断し、ご自身の責任でご参加ください。
年齢制限なく10名まで参加できます。 All individuals must ride in a double seated kayak with their guests. Kayak weight limit is 450lbs so if both guests are over 200lbs in individual weight then we must know ahead of time for seating arrangement or you may be…
Weather and current conditions change quite often at each one of Tour Sites. Please call or text as we may change locations because of conditions. Please contact us first before just showing up at one of our tour locations.
地元と体験活動を愛してやまない現地の方がご案内。

少人数で個別対応が可能です。

すべての体験は「中の人のアクセス」の観点から審査を受けます。