All inclusive fishing on a private lake
All inclusive fishing on a private lake
All inclusive fishing on a private lake
All inclusive fishing on a private lake
Get ready for a great day as we head down to the dock where we'll get you set up with everything you need including safety instructions, advice on the best fishing spots and tips on which rigs work best for the time of day, water conditions and weather. If you're new to fishing we'll get you the right lures to use and show you how to cast. We'll show you our best spots for finding fish and then let you discover the lake on your own. After we've answered all your questions, you'll board the boat and set off to explore and appreciate the natural beauty of the reservoir. I'm a professional photographer so you'll also go home with some quality shots of you with your catch to show off to friends. If you would like to stay local to this experience let us recommend our "Lake Cottage" Airbnb listing: https://www.airbnb.com/rooms/26990862?s=67&shared_item_type=1&virality_entry_point=1&sharer_id=147264370
As a lifelong resident on Slack's Reservoir, I have a deep connection to this private body of water and I have fished these waters since I was old enough to hold a rod. Slack's is a private body of water. There are no public boat launches and access to the lake is exclusive. Slack's is one of our best kept secrets and the fishing here is excellent. Bass, perch, pickerel, catfish, crappie, blue gill, sunfish and more are often seen on the end of the line. I've explored all of the coves and corners over my many years on the pond and I will teach and show you where the best "honeypots" are and the best rigs for reeling them in. I'm happy to share it's natural beauty and wildlife with you as you explore and discover the amazing fishing on the lake.

a bottle of water for each guest

A Starcraft V-hull fishing boat with a trolling motor and lots of accessories.

We supply almost everything. Each guest will receive a PFD (life vest), plus a standard rod/reel and a tackle box containing…
There are many great spots to fish here. Your trip can begin with a stop at Lotus Cove where the bass stay close to the lily pads and cattail grass. Then go to Greenlake Beach where the fishing is excellent on the end of the peninsula in the shallows. Zip across the lake and check out Mayor's Cove and Sleepy Hollow. Be sure to take pictures of your catch and post them to our experience page.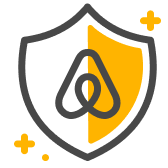 ゲストの安全
野外活動にはさまざまなリスクが伴い、体験参加中に危険な状況にさらされる可能性もございます。 安全性は自らの能力と状況(会場、天候、装備など)から判断し、ご自身の責任でご参加ください。
8歳以上の方2名まで参加できます。 Guests should be comfortable around water and boats.
You should have a little fishing experience under your belt prior to booking this experience but you certainly don't need to be an expert. I'll show you the ropes.
地元と体験活動を愛してやまない現地の方がご案内。

少人数で個別対応が可能です。

すべての体験は「中の人のアクセス」の観点から審査を受けます。
All inclusive fishing on a private lake
新着の体験