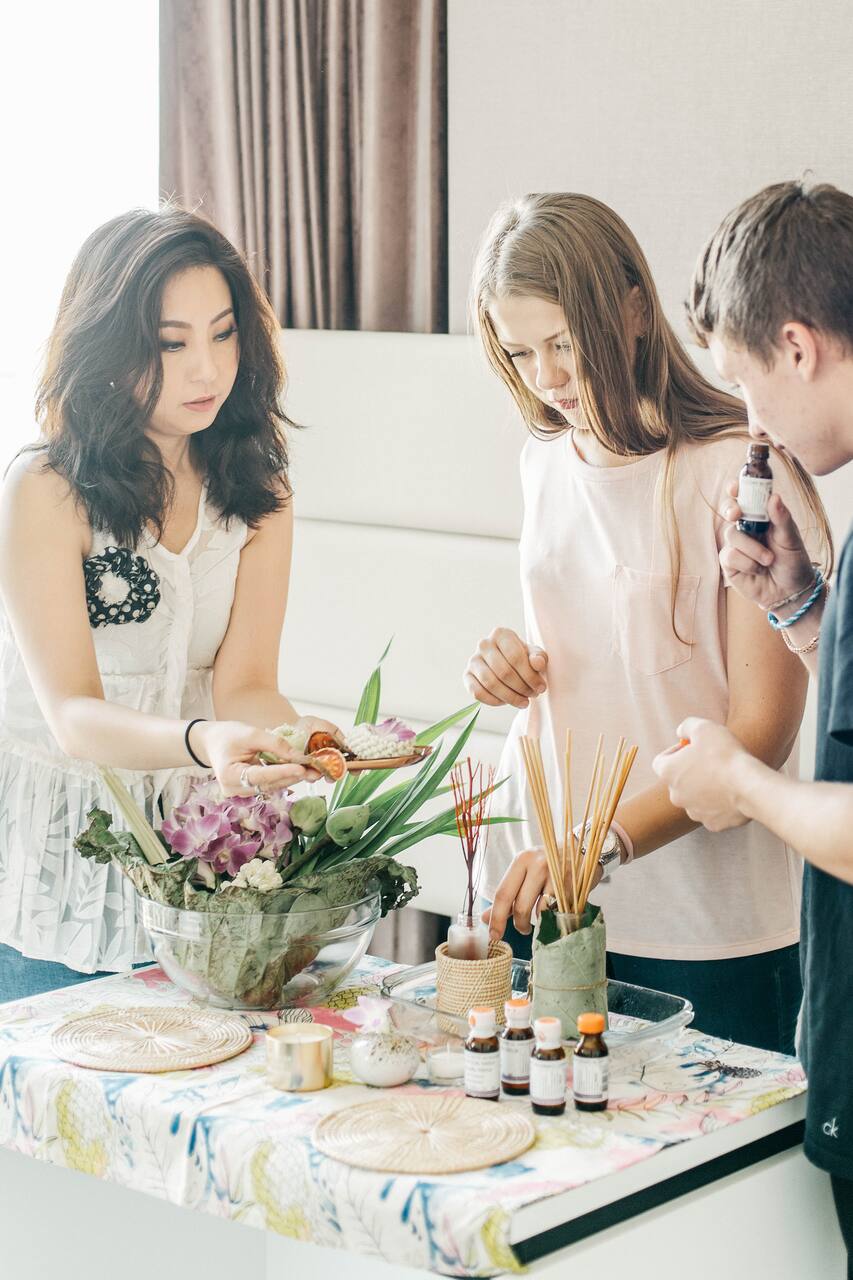 I have been a flower and aroma designer with many collaboration projects and workshops, most recently under my own brand. Through many different cultures and spirits of scents, I fall in love over and over again with Thai scents and their mysteries. My latest obsession is to modernize the blend and presentation of the Thai flowers and herbs in a contemporary and soul-fulfilling way.
"Aroma makes memories come alive" is a quote I use to connect with my Thai origin and add meaning to my scented spaces. Through these years of artistic Thai flowers and herbs arts, I discover every day hidden charms of authentic Thai aromas. I will introduce you to the authentic Thai scents together with the local usage traditions, moods, myths, feng shui behind. Through the aromatic narration of…
Bring your own camera. Ensure your bag can carry your personalized product back home. Let us know your food allergy beforehand. Please note that sunset view of the studio depends on the weather.
Snacks
One set of Thai Snack Aroma-inspired
Drinks
One set of Thai tea drink Mix of your choice.
Equipment
A room spray & potpourri Of your creation. A note pamphlet.