We will hike to some phenomenal red rocks on state and private land that will take your breath away! Among the beauty we will embark on an inner spiritual journey while bathing on the red rocks. I will smudge you with sage and give you an energy clearing and healing. Then, you may relax on a blanket under the heavenly blue sky and I will give you and your friend a 25 minute clairvoyant "Soul Reading" each or a 50 minute one if you are alone. This covers your overall health and happiness, which may include relationships, family, finances, career and/or past lives. Of course, I will give feedback as to how to get your life back on track, in the case it has strayed off-center from your alignment with Source. Between hikes we will dine at a tasty all organic, 100% homemade, gluten-free restaurant in west Sedona for a sumptuous lunch. (Included in the tour price!) This day will truly knock your socks off! On top of the natural beauty and great food, you will have an experienced local guide of 20 years who is a spiritual leader, clairvoyant and medical intuitive healer. This trip includes guided meditation, om-ing, setting intentions, energy healing, past lives, totem animals and learning to open your senses to feel the swirling vortex energy that can can empower you to fulfill endless possibilities and life long dreams!
地元と体験活動を愛してやまない現地の方がご案内。

少人数で個別対応が可能です。

すべての体験は「中の人のアクセス」の観点から審査を受けます。
I am a #1 bestselling author on Amazon, a professional Medical Intuitive & a channel of Divine guidance. I teach clairvoyance & I am the founder of Sage School of Light. I opened my private practice and school 20 years ago in 1999. I give private energy readings in person and over the phone world-wide. I also take people on spiritual vortex tours in the red rocks of Sedona! My love & connection to Sedona is deep. Because I am clairvoyant, I have a unique way of tuning in to the red rocks and guiding meditations that are specifically designed for you. I wrote a column, "The Medical Intuitive Corner" for a magazine in LA called WHOLE PERSON. I am currently finishing my 2nd book on Financial Alchemy and my 3rd book on Medical Intuition and the art of healing. I am grateful to share the magic of Sedona with you in a memorable way!

One entre at either ChocolaTree Organic Eatery or at Mariposa- Latin Inspired Cuisine. This does not include drinks.

Water, coconut-water and healthy organic snacks in the electric cooler in the back my SUV.

White Dodge Durango SUV.
All of the red rocks have their own unique energy. Native Americans, (mostly Anasazi, Yavapai, Navajo, Apache and Hopi) recognized the spiritual power of Sedona's vortexes and honored the land using it for sacred ceremonies.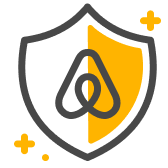 ゲストの安全
野外活動にはさまざまなリスクが伴い、体験参加中に危険な状況にさらされる可能性もございます。 安全性は自らの能力と状況(会場、天候、装備など)から判断し、ご自身の責任でご参加ください。
12歳以上の方3名まで参加できます。 Guests should have prior hiking experience and wear sturdy shoes.
I am chemically sensitive so I will be eternally grateful if you refrain from wearing perfume/cologne. The return time is approximate. Please message me if you want me to add specific dates to the calendar. Check out my AirBnB "Spiritual Oasis"
Red Rock Vortex Spiritual Day Hike