Waterfall in a Hidden Paradise
Waterfall in a Hidden Paradise
Waterfall in a Hidden Paradise
Waterfall in a Hidden Paradise
If you love trekking, bouldering or hiking, you need to visit this magical place. Come and hear the chirping of birds, the sounds of wild animals, the whistle of the wind, and the magnificent sound of waterfalls. Furthermore, you will cool off in these natural pools, and what is best, you will have some of the best pictures and memories of your life time! ITINERARY: 1- From our meeting point, we will ride a bus going south for about 20 min. 2- Once off the bus, we will start our trekking. As we walk along our trail, we will do some short stops to appreciate wild animals, interesting trees, plants or insects, or just to take memorable pictures. 3- We will visit the 2nd waterfall first, and then return to the 1st one. This trail is a little difficult and tiring, but is the easiest and most secured of the two options. 4- Once in our desired spot, we will have time for pictures, dive, swim, and eat our snacks. Then, we return to the 1st waterfall. This pool is smaller, but with a unique charm; has endemic fishes, a 5 m. natural platform, a small hidden cave, and you could even receive a relaxing massage from the same waterfall. 5- At around 1:00 p.m., we will leave this place to ride the bus back to the Romantic Zone. The tour will end at around 2:00 p.m. in the same place where we started it.
地元と体験活動を愛してやまない現地の方がご案内。

少人数で個別対応が可能です。

すべての体験は「中の人のアクセス」の観点から審査を受けます。
My name is Omar, a Mexican General Tourist Guide with a BS degree in Bus. Adm. My Guide License allows me to do tours at a National Level. I have travelled and lived in different parts of my beautiful, mega diverse, and multicultural country, with the purpose to discover more interesting places. Most of my experience is based on culture and nature tours in the southeast of Mexico (Quintana Roo, Yucatan, and Chiapas) and lately in Puerto Vallarta and surrounding areas. Some tours done: Magical Towns, City, Opal, Tequila, Ruins, Cenotes, Waterfalls, Trekking, Etc. Honestly, I am in love with our Mexican Folklore and will continue exploring interesting places and activities, wishing to show it to the world! Please contact me if interested in a tour that is not schedule for the day you want it or if need transportation for a group!

DOES NOT INCLUDE: 1- Transportation from your hotel to the meeting point and Vice Versa 2- Tips for Tour Guide

INCLUDES: 1- Round Trip in Public Transportation (Bus Fare); from and to the meeting point! 2- Tour Guide 3- Free Pictures…
We would Visit the tallest Mountain of Puerto Vallarta, El Pichacho de Palo Maria, which is 1,600 meters above sea level, we will not get to the top, but we will visit two waterfalls and swim in their refreshing waters. If the tour guide determines that it is too difficult for tourist to visit the second waterfall, we will just do the first one!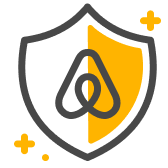 ゲストの安全
野外活動にはさまざまなリスクが伴い、体験参加中に危険な状況にさらされる可能性もございます。 安全性は自らの能力と状況(会場、天候、装備など)から判断し、ご自身の責任でご参加ください。
18歳以上の方10名まで参加できます。 Must know how to swim if want to swim in the pool or jump into the water.
参加にはご本人確認(自撮り+身分証の顔写真との照合)が必要です。確認は1回で済みます。
THINGS TO HAVE IN MIND: 1- No phone signal there! 2- Your feet will get wet way before getting to the waterfall, so be ready to get wet! 3- To assure great memories, please bring a cellphone or a camara that is working properly with enough memory! 4- It is a 4 to 4.5 hour Tour 4-¡Se Habla Español!
Waterfall in a Hidden Paradise