Great Ocean Road 2 Day Road Trip
Great Ocean Road 2 Day Road Trip
An epic 2 day road trip with coastal sights and rainforest hikes
含まれるもの
食べ物, ドリンク, 宿泊施設, 移動・送迎
Great Ocean Road 2 Day Road Trip
Great Ocean Road 2 Day Road Trip
An epic 2 day road trip with coastal sights and rainforest hikes
含まれるもの
食べ物, ドリンク, 宿泊施設, 移動・送迎
This adventure is for those guests looking to experience the best sights and natural wonders of the Great Ocean Road & Otways Rainforest in a small group tour that feels more like a road trip. Our adventure on day 1 includes visiting Bells Beach, Split Point Lighthouse, Fairhaven Beach, Memorial Arch, Teddy's Lookout, Erskine Falls, Koalas at Kennett River, Melba Gully Rainforest Walk & the 12 Apostles for sunset. Our accommodation is at the awesome Port Campbell Backpackers where pizzas will be provided for dinner and there is also a craft brewery on site. On day 2 breakfast will be provided before we visit London Arch & Bridge along with Loch Ard Gorge. Once we leave the Great Ocean Road we'll head to Triplet Falls in the Otways and the amazing Giant Redwood Forest. On both days muesli bars, fruit, coffee and juice will be provided along with the opportunity to buy lunch in one of the coastal towns. Join us for the ultimate Great Ocean Road Trip!
My name is Jono Ingram (@jonoingram on IG) & I'm the owner of Good Times Tours (@goodtimestours) a small adventure company based in Melbourne, Victoria that's been operating small group hiking, cycling and wine tours since 2015. I'm an avid traveller (45 countries) with a passion for Hiking, Snowboarding, Cycling, Camping & Photography. Since I was 18 years old, I've always wanted to start a tour business and in 2014 after returning from a 4 month motorcycle trip through Africa I decided to make my dream a reality. I hold a Bachelor's Degree in Commerce & a Parks Victoria Tour Operator license. In my spare time you can find me exploring more of Victoria so I can continue to offer new experiences for my guests. Feel free to follow my adventures or contact me for travel advice @jonoingram or @goodtimestours

1 朝食, 1 ディナー, スナック

ジュース, コーヒー

ホステルで1泊

1回分のバス乗車券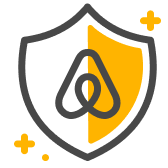 ゲストの安全
アドベンチャーはすべて業界のガイドラインに従っています。 Airbnbは、世界をリードするアドベンチャー旅行業団体のアドベンチャー・トラベル・トレード協会(ATTA)と提携し、安全を守る対策と基準を定めています。
屋外の活動にはリスクが伴い、体験参加中に危険な状況にさらされる可能性もある点にご留意ください。 安全性は自らの能力と状況(会場、天候、装備など)から判断し、ご自身の責任でご参加ください。
18歳以上の方10名まで参加できます。 運動強度は「普通」です。 Guests should bring comfortable walking shoes.
All of the short hikes on this trip are easily achievable for all guests. The Port Campbell Backpackers is one of the best backpackers in Australia with big dorm rooms, wifi and a craft brewery attached. Muesli bars, fruit, water, sunscreen etc. is all provided. Van has a fridge on board
地元と体験活動を愛してやまない現地の方がご案内。

少人数で個別対応が可能です。

すべての体験は「中の人のアクセス」の観点から審査を受けます。
2日のアドベンチャー
Great Ocean Road 2 Day Road Trip