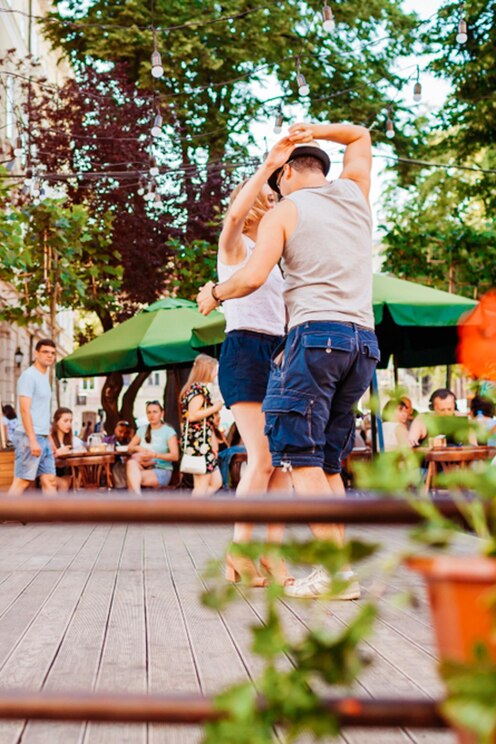 Let us introduce you to salsa dancing... a playful, flirtatious and fun way to spend your evening - not to mention a great aerobic workout! We met dancing salsa and can't wait to share our lifelong passion for Latin rhythms with you. Whether you are hoping to wow others with your moves on the dance floor or just…

1.5 hour dance lesson
Victor and Jennifer met dancing salsa and are lifelong salsa aficionados. Victor has taught salsa dancing (along with Spanish and art) to hundreds of students in Oaxaca, Mexico; Iowa City, Iowa; and Portland, Oregon. Together they have hosted a beginner's salsa workshop as an International Education Week showcase event for Concordia University and have given countless impromptu dance lessons to their friends.
We will meet for the dance lesson at the Whole Foods event space in NW Portland, which is easily accessible by public transportation and close to many downtown tourist attractions that you can explore before or after the dance lesson.
You'll need to arrange your own transportation to the dance lesson. If you don't have a car, we recommend visiting www.trimet.org to plan your trip via public transport.