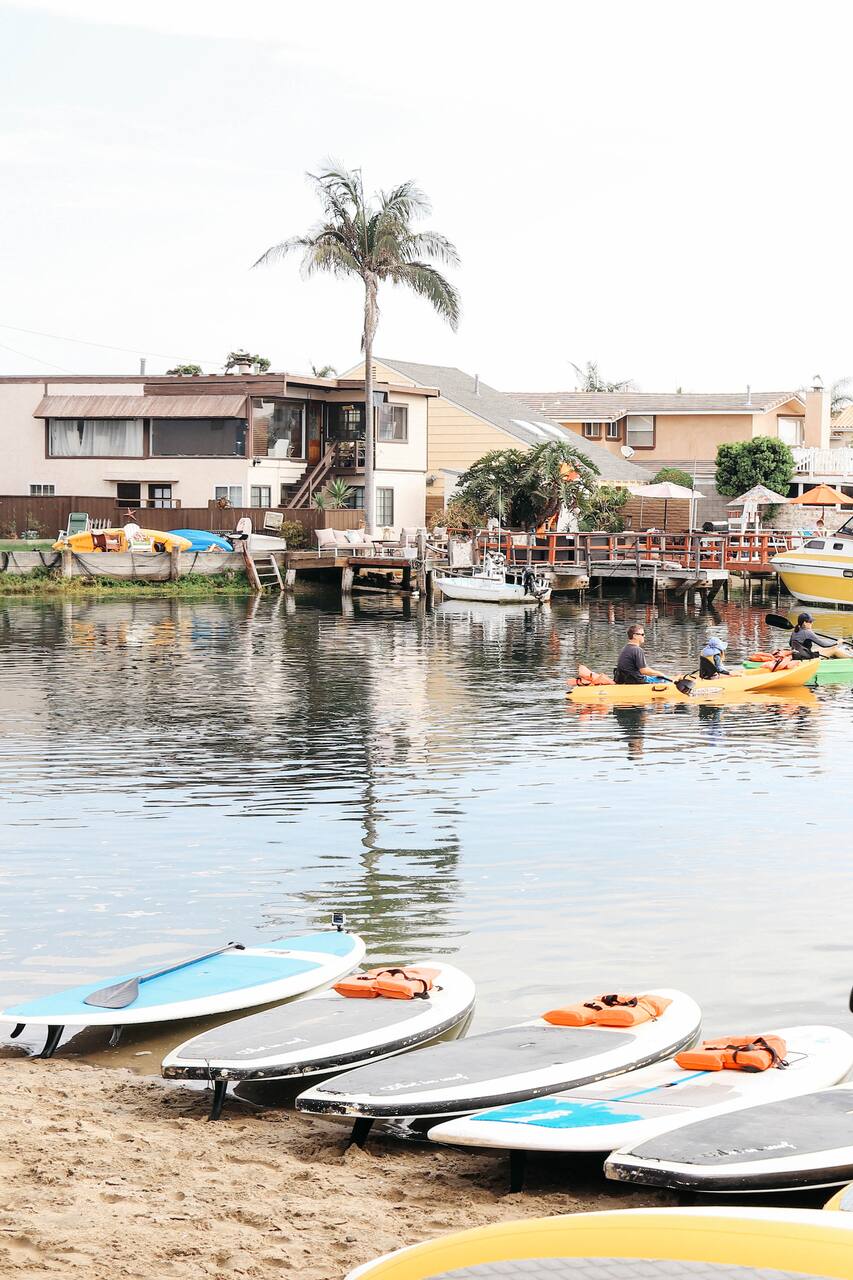 Harbor Cruise SUP | Kayak | Duffy Boat
Harbor Cruise SUP | Kayak | Duffy Boat
Includes:
食べ物、ドリンク、用具、移動送迎
Hi. I'm Anna Marie, a So. California native that loves everything about living on the ocean. I'm so excited to share with you my love for the water and introduce you to the beautiful harbor. I'll be guiding you through a morning adventure on some of my favorite water toys, allowing you to create a lifetime of memories. Join me by starting your day off with a harbor cruise, paddle, swim, & smiles
We'll get an early morning start on the clear waters of the Huntington Harbor. I will pick you up at the local marina by electric Duffy boat and give you a tour of the harbor while you enjoy provided breakfast snacks and beverages. Then, we'll head to my private dock for an introduction of water safety and beginner skills to kayaking and paddle boarding through the Harbor Islands. We have a…
Bring your own camera, sunscreen, sun hats, swimsuits, change of clothes, and a water bottle for the kayak.
軽食
Breakfast snacks Starbucks favorites; beverages & breakfast pastries
ドリンク
Boat Bubbly w/ OJ Provided complimentary. 'Cause everyone loves a morning mimosa after a hard workout
移動・送迎
Electric Duffy Boat The best way to cruise through the harbor- like a local
用具
All Water & Safety Equip Duffy Boat, Kayaks, Paddle Boards, life vests, maps
Valid ID if consuming alcoholic beverages
Thousands of visitors come to the Huntington Harbor weekly to soak in all the fun and warm CA sun. Whether it's by kayak, paddle board SUP, or Duffy boat, this Experience on the ocean will create memories that will last a lifetime.
パドルボード
Harbor Cruise SUP | Kayak | Duffy Boat
新着の体験