Gastronomy & Wellness Unspoiled Spain
Gastronomy & Wellness Unspoiled Spain
3 Day - 'feel good' sustainable rural tourism in beautiful rural Spain
Gastronomy & Wellness Unspoiled Spain
Gastronomy & Wellness Unspoiled Spain
3 Day - 'feel good' sustainable rural tourism in beautiful rural Spain
This Adventure builds on our hugely successful Unspoiled Spain for Foodies & Nature Lovers day experience in our village. With over 135 reviews at 5 stars it puts us at top of Airbnb experiences in Madrid. People suggested we make it an over night experience so we thought why not! The activities are based around our house in the grounds of the 10th Century Moorish castle. Two nights accommodation in an suite room at the fabulous modern local Inn (Posada de Zorita de los Canes). Return transport from an easy central Madrid pick up point. We do cooking classes (participate or just watch with a glass of wine), the dishes change depending on the season, Spanish classics include: Paella; Gazpacho; Omelette, Tapas made easy. Castilla La Mancha dishes include: Migas; Wild Boar stew; Pisto. We also program tastings: local honeys; Manchego cheeses & Spanish hams not forgetting Spanish wines at a tasting evening. We do an exclusive guided tour of the Moorish Castle & world famous Recopolis. We visit a 107 year old winery, and one of the last wood fired oven artisan bakeries in the province. Trip to the World Heritage city of Cuenca with guided tour and tapas all included (day 2). This is a great value 3 day experience which packs a lot in whilst giving you a chance to relax.
ローカルな体験から宿泊に至るまで、アドベンチャーの計画はすべてホストにおまかせできます。

アドベンチャーは、現地エキスパートの案内で地域の文化にどっぷり浸かれる旅です。

ひとりの力ではなかなか巡り会えない人と世界が待っています。

2 夕食, 2 昼食, 1 朝食, スナック, デザート

ホテルで1泊

3回分の車乗車券

1 event tickets
We are Paul from Manchester, & Ian from Liverpool and we moved to Spain in 1999 in search of a place where it doesn't rain as much but not too far from home. We spent most of the last 20 years being executives in private education & gastronomy, but 2 years ago we retired from our city jobs to dedicate most of our spare time in our new adopted 'The Capital of beautiful forgotten Spain' project. I (Paul) have gone in a full circle as before I came to Spain I was a manager of restaurants and bars in the UK. I´ve always had a good time when showing people a good time involving gastronomy.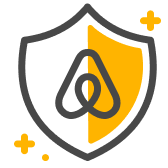 ゲストの安全
アドベンチャーはすべて業界のガイドラインに従っています。 Airbnbは、世界をリードするアドベンチャー旅行業団体のアドベンチャー・トラベル・トレード協会(ATTA)と提携し、安全を守る対策と基準を定めています。
屋外の活動にはリスクが伴い、体験参加中に危険な状況にさらされる可能性もある点にご留意ください。 安全性は自らの能力と状況(会場、天候、装備など)から判断し、ご自身の責任でご参加ください。
12歳以上の方10名まで参加できます。 運動強度は「普通」です。 Clothing appropriate to time of year and good closed toe walking shoes for countryside trails.
Sometimes people think of Spain as being always warm & sunny. Please check the weather as central Spain is very seasonal - cold winters, hot summers, heavy spring & autumn showers. Pack accordingly, especially good closed shoes for stoney county trails.
3日のアドベンチャー
Gastronomy & Wellness Unspoiled Spain