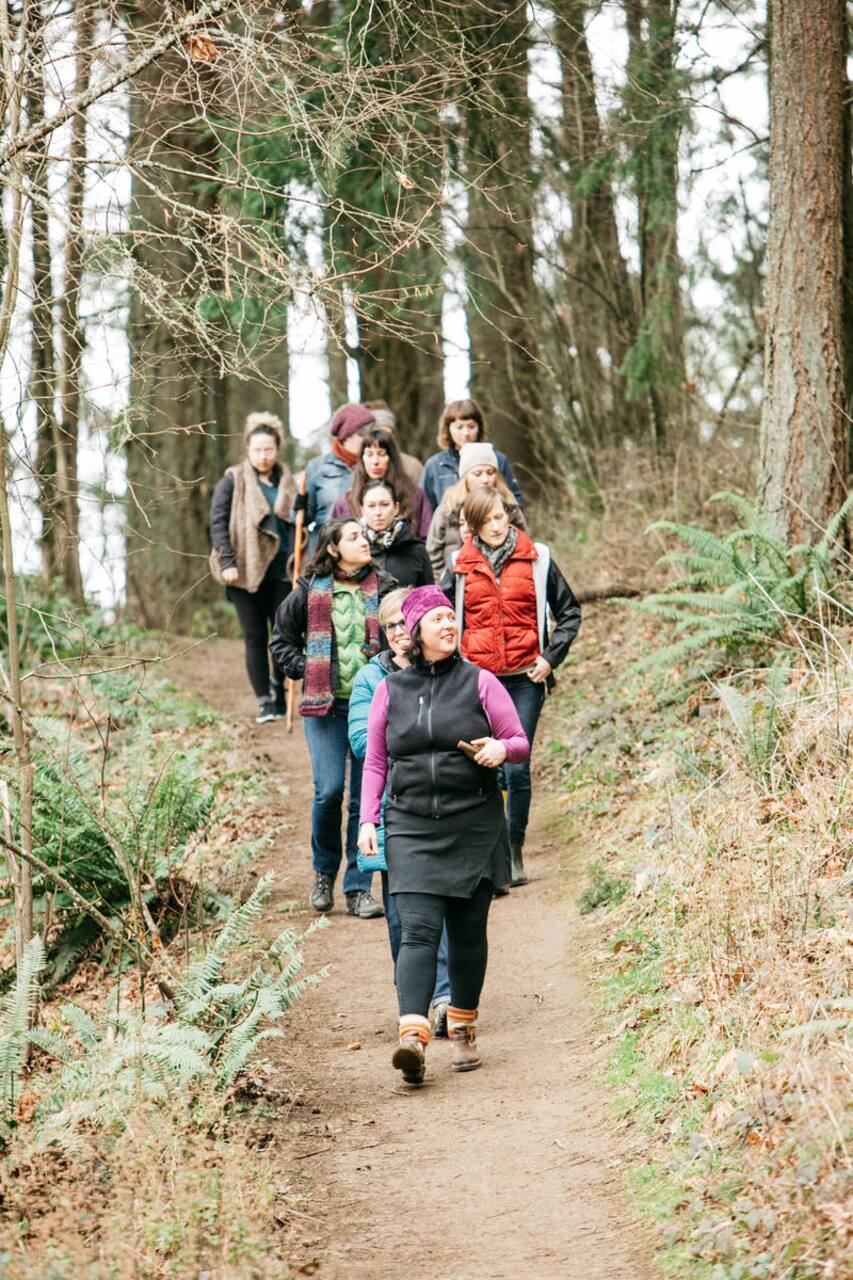 Forest Bathing Therapy Walk
Forest Bathing Therapy Walk
Jesse, doula, educator and Forest Therapy Guide grew up in deep forests of N. California & Oregon and found her own healing here. Her practice and retreat land Mother Tree, has integrated nature therapy practices to assist relaxation techniques and wellness generated by time in nature. She now supports groups from all "walks" of life to receive the benefit of these healthful principles.
As your ANFT Forest Therapy Guide I will lead you through a series of invitations to mindfully experience nature and the Old Growth Forest of this renowned urban Park on the edge of Portland, Powell Butte. Shinrin-Yoku translates to Forest Bathing is a healthful interaction with nature with proven benefits to health, mental well-being and happiness. We will depart from Mother Tree.
This is a mindful practice so we ask you not to use your phones. The Guide will take photos along the way and timekeep. On the way back there will be time to take photos if you choose.
Snacks
Trail Snacks Trail bars, Nut Mix and any fresh fruit