Mt. Hood, or Wy'East to native peoples, was worshipped long before Europeans settled here. We revere the still-living mountain as one of Oregon's deities in this day-long exploration, with low-key hikes and visits to viewpoints, doughnut shops, breweries, lodges, river canyons and waterfall-laden streams, a day spent in and among the majestic alpine forest. We'll also examine lore important to our local spirit, from how to spot Bigfoot to the difficulty of this mountain's pass on the Oregon Trail. Our tour will meet at our shop in inner Southeast Portland, where we'll ride in our comfortable Sprinter vans to the east, up the mountain. We'll stop first at a doughnut shop -- this local secret predates Portland's famous shops by a generation -- to fuel for a day of adventure. Each day will change based on season and the weather patterns (we'll contact you ahead of time if we think you need winter gear), but we'll include a few medium-length hikes up river canyons and streams, visits to iconic viewpoints, lunch at a mountain brewery, and a long visit to the iconic historic landmark (famous for its shots in The Shining), Timberline Lodge. If weather allows we'll hike up in the alpine zone; if it doesn't, we'll find a place we can explore where you can truly appreciate the majesty of this potentially-active volcano and living mountain god.
I'm Sarah Gilbert, co-founder of Around Portland Tours and together with partners and guides Edwin, Evan, and Jeri will host the experiences. I'm a published writer of essays and professional storyteller, and each of the narratives around which our tours are based was a collaboration between us, writers and route designers, as a movable narrative, what we call place-based storytelling. Between us, we have decades of experience guiding bicycling, hiking and scenic tours on Mt. Hood, as well as wilderness readiness training and education in the botany and geology of this place. We have taken the best parts of our thousands of visits and applied it to what we do in this experience. On Mt. Hood, of course we will visit the highlights you cannot miss -- like Timberline Lodge -- but we will also take you beyond.

Reusable water bottles

Transportation in our comfortable Mercedes Sprinters

We'll bring along a few pieces of extra outdoor gear appropriate to the expected weather on the day of your experience…
Our day will include hikes up mountain streams and river canyons that will vary based on weather and the snow line the day of your adventure, ranging from 1.5 miles (2 km) to 4 miles (6.5 km) in total. We will visit a doughnut shop in the morning, a brewery for lunch and spend an hour in (and around) the iconic Timberline Lodge.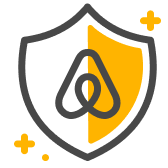 ゲストの安全
野外活動にはさまざまなリスクが伴い、体験参加中に危険な状況にさらされる可能性もございます。 安全性は自らの能力と状況(会場、天候、装備など)から判断し、ご自身の責任でご参加ください。
Weather at Mt. Hood can be very different from that in Portland; sometimes sunny and warm, sometimes snowy. Check weather at Government Camp before you leave; we'll also alert you if we expect severe weather so you can be prepared. Some very overcast days, we never see the mountain peak.
地元と体験活動を愛してやまない現地の方がご案内。

少人数で個別対応が可能です。

すべての体験は「中の人のアクセス」の観点から審査を受けます。